Philips Auctions - Premier Auction House in Melbourne
Philips Auctions hold regular special catalogue sales of Fine Arts, Antique and 20th Century Furniture, Decorative Arts, Silver, Porcelain and Antique and Modern Jewellery.
At our auction rooms in Melbourne, Philips holds eight set special Decorative Arts sales and Jewellery Auctions per year, plus other sales as required.
PLEASE NOTE:
GLENFERRIE ROAD MALVERN WILL BE CLOSED FOR TRAM WORKS BETWEEN HIGH STREET AND UNION STREET FROM TUESDAY 26TH APRIL TO WEDNSDAY 4 MAY.
ACCESS PHILIPS AUCTIONS VIA WATTLETREE ROAD OR DANDENONG ROAD.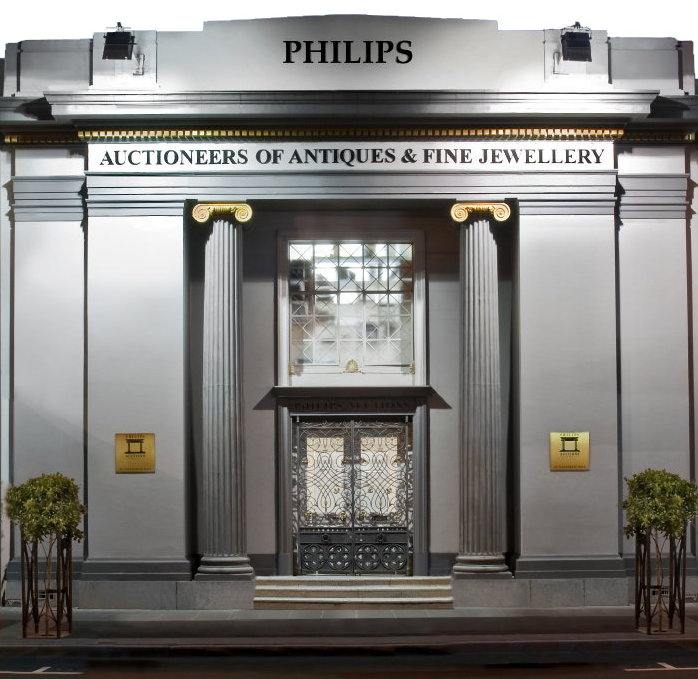 Recent Sales at our Auction House

A GROUP OF SEVEN VINTAGE COPPER AND BRASS MEASURES
Sold for $480


A PAIR OF ART NOUVEAU MILK GLASS AND GILT METAL CURTAIN TIEBACKS
Sold for $432


A NEAR PAIR OF BLACKWOOD FIDDLEBACK PICTURE FRAMES
Sold for $1080


AN ANTIQUE DOMED GILT AND PORCELAIN FRENCH CLOCK
Sold for $720


A FINE ANTIQUE GILDED, CARVED AND LACQUERED CHINESE TABLE
Sold for $2160


A FINE JAMES II/CHARLES II STERLING SILVER TWO HANDLED CUP
Sold for $1680


A FINE PAIR OF VICTORIAN LADY'S AND GENTLEMAN'S CHAIRS
Sold for $1320


AN ART DECO WROUGHT IRON AND MARBLE CONSOLE TABLE
Sold for $2400


A PAIR OF FANCY PINK AND WHITE DIAMOND EARRINGS
Sold for $8400


A LOVELY VINTAGE TWO STONE OLD CUT DIAMOND RING
Sold for $18,000


A BEAUTIFUL GEORGIAN 'EN TREMBLANT' DIAMOND BROOCH
Sold for $4080


A SIGNIFICANT GEORG JENSEN NECKLACE BY ASTRID FOG
Sold for $6000


A SIGNIFICANT GEORG JENSEN BRACELET BY ASTRID FOG
Sold for $6000
* all prices include buyers premium