Jewellery Style and Value
The forthcoming June Jewellery auction will feature a sensational mixture of Cartier style, and well-crafted and valuable items that will be of great interest to collectors.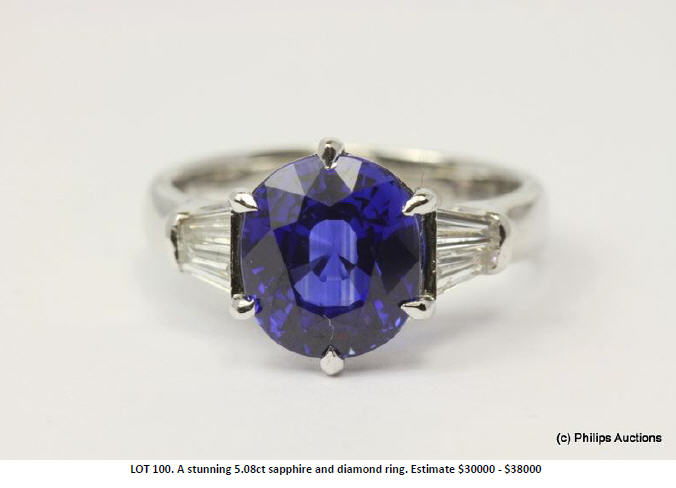 A highlight of this offering will be an 18ct white gold and sapphire ring, crafted as a striking solitaire styled dress item, featuring an oval sapphire of deep vibrant blue, and two tapering baguette cut diamonds merging to a smooth band.
Weighing in at 5.08ct, this valuable piece is accompanied by an independent lab certification, along with an Authenticity Certificate.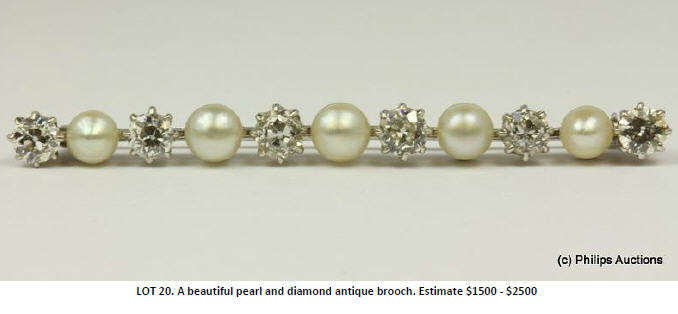 A refined and beautiful platinum long bar brooch of simple alternating design sets the pace as an example of great elegance. Featuring six old cut diamonds, each weighing approximately 0.28ct to 0.32ct, with high quality claws, and lustre provided by five natural irregular button shaped cream pearls, this item will attract the discerning jewellery connoisseur.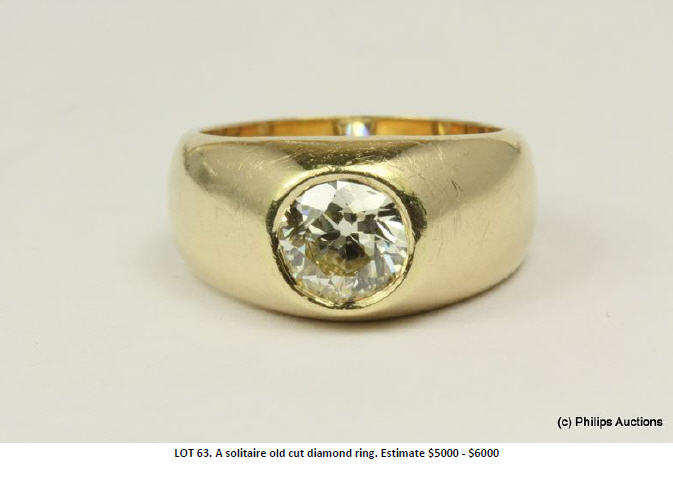 An old cut diamond ring, c.1880s represents an expertly crafted, timeless piece, with a quality, handmade refinement. The valuable 1.40ct gem has been well protected in its current setting of an 18ct signet ring featuring peaked yellow gold work, tapering to shoulders of narrowing form. We have a lot more pieces at our antique jewellery auctions so check our site regularly to see what is coming up for sale.
The cutting of the diamond displays character and integrity, displaying a skill that can be traced back to its historical period through its application of the faceting technique.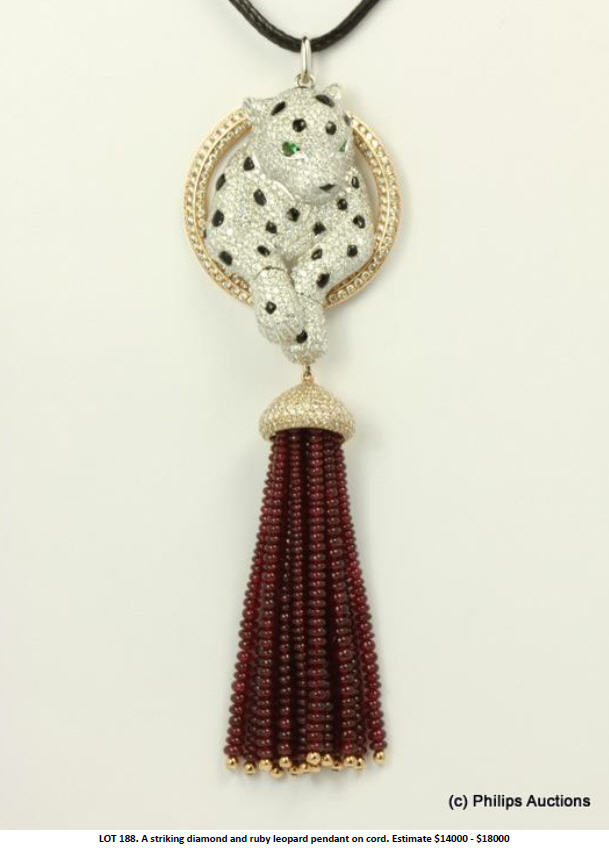 Not for the faint hearted, a decadent Cartier style diamond encrusted tassel of ruby beads is a dazzling and imaginative piece that makes an opulent contemporary statement. Encircled with 18ct rose and white gold, a central pave diamond stylised leopard leads to an extraordinary flowing ornate diamond topped tassel of rich red polished 29ct ruby beads. With 10.72ct total diamond weight, this is a beautifully presented exciting and flamboyant example of modern jewellery.
Featuring refined, timeless, and magical pieces of classical and designer items to enhance the enjoyment of life, this auction with beautifully presented and sought after jewels at every price point will appeal to both the serious collector and casual buyer.
Forthcoming Auctions
Fine and Decorative Arts - Sunday 19th June 2016
Modern and Antique Jewellery - Monday 20th June 2016
Enquiries: +61 3 9509 6788 This email address is being protected from spambots. You need JavaScript enabled to view it.
Save