From four locked safes comes Australia's largest jewellery auction
Financial Review News Article 23/06/2022 published by Natasha Bobby
When colourful jeweller and gold dealer Peter Davis died in 2017, he left behind thousands of pieces of antique jewellery, coins, bullion, and wristwatches locked away in four safes nestled in the bowels of Melbourne's famous Manchester Unity Building.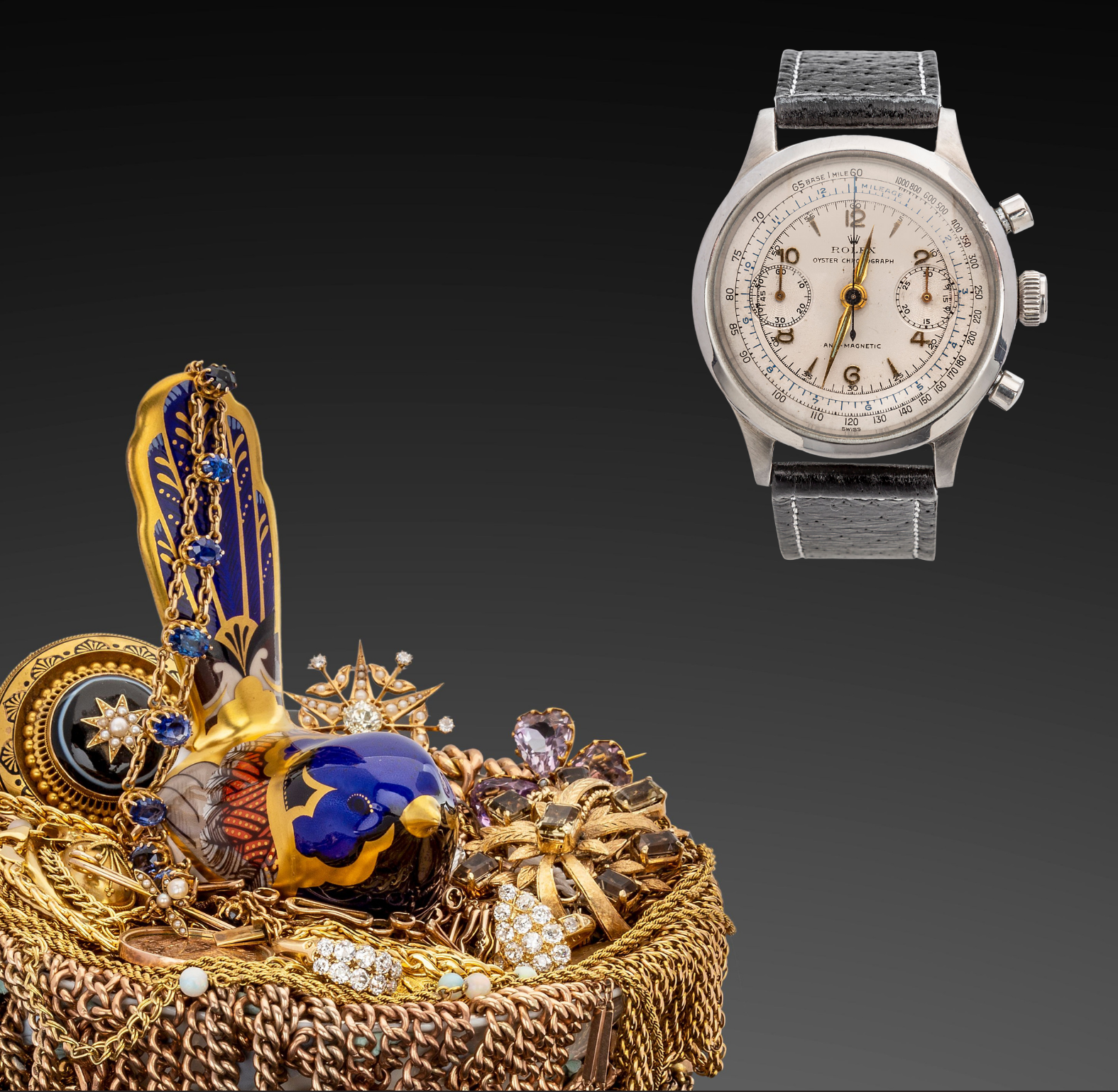 To view the full article on the Australian Financial Review website please click on the link below (this may require a subscription). 
View Article on Financial Review Website
 Alternatively you can view the article via the image below.