Winter Auction Event
A sunny winter's afternoon ensured a large standing room only attendance at Philips' June auction. Along with Glenferrie Road's cafes and restaurants, the decorative and fine arts event was the place to be, and an opportunity to secure fine collectables from a remarkably wide range of offerings.
Featuring the second instalment of the Patrick Street collection, fine silver ware was high on the agenda with many beautiful items changing hands through active contest from 280 bidders. Director, Tony Philips said he was delighted with the attendance which represented a 30% increase on previous auctions.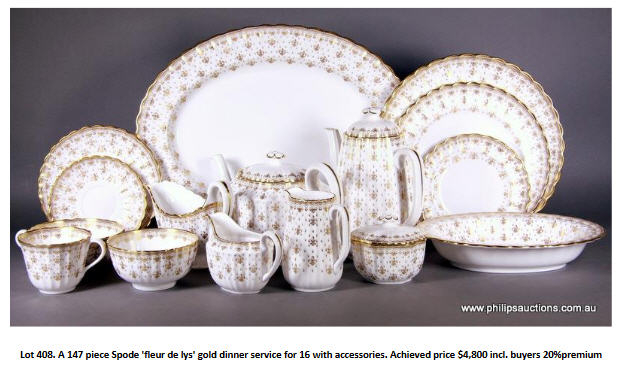 Porcelain was a strong component of the auction with many elegant examples selling well, including dinner settings and accessories such as Imari candlesticks, Carltonware, Moorcroft, and a rococo shell boat dish. Great interest was shown in a lavish Royal Crown Derby covered centrepiece vase and a fine royal Worcester signed porcelain plaque worth $1,260.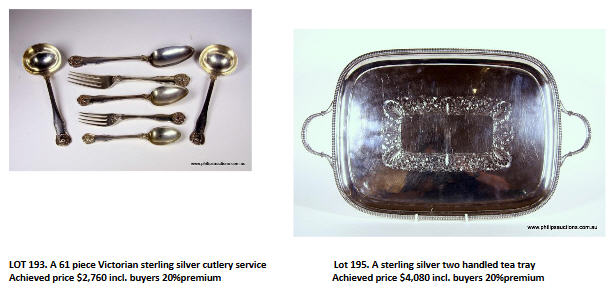 Putting on a sterling performance, every item of silver offered at auction was eagerly purchased. Predominately representing the Patrick Street collection, highlights included impressive trays and cutlery services, and a set of eight George III sterling silver nut dishes. An attribute of many silver offerings were the clear authenticating makers marks that added interest and value to these items.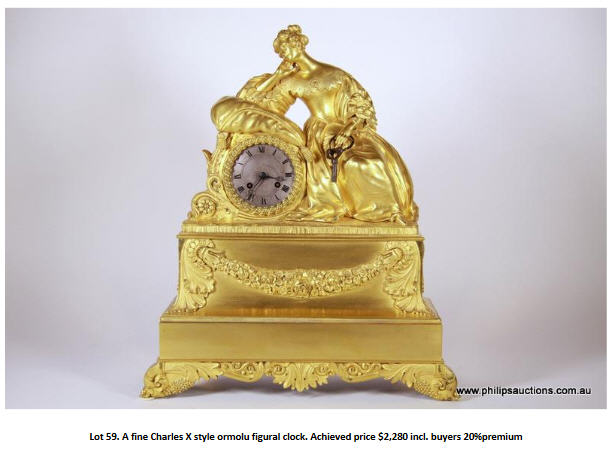 Ornamental clocks were a feature of the occasion, with the striking examples of an ornate figural French timepiece gilded in the Ormolu technique, a fine Elliott of London mantle clock, a Boulle mantle clock in the Louis XV style, and a highly decorated jewel encircled French spelter figural clock.
Several significant paintings were offered in this event with an Ernest Buckmaster scene of the Goulburn River realising $5,790, and a series of Russian Icons providing good results with one fortunate buyer purchasing six.
A more intimate jewellery auction took place the following day delivering some very strong results including a solitaire diamond by Paul Bram of 1.44ct, an Italian gold collier necklace, a large diamond eternity ring of 7.33ct, and an old cut diamond ring of 2.40ct that sold for $8,400.
Enquiries: +61 3 9509 6788 This email address is being protected from spambots. You need JavaScript enabled to view it.
Save