July Sales Success
On a sunny winter Sunday afternoon a full house of eager purchasers kept warm, and enjoyed the atmosphere at Philips Auctions for a bumper sale that had something for everyone, and an impressive clearance rate of 90%. Fine French furniture sold well above estimate, and the third instalment of the Patrick Street collection provided a feast of fine silver, providing much interest for members of the Silver Society. As part of a large estate, a wide range of prints originating from Spencer Scott Sandilands, including some fine examples of first subscriber series Gould prints which were keenly awaited and sold well.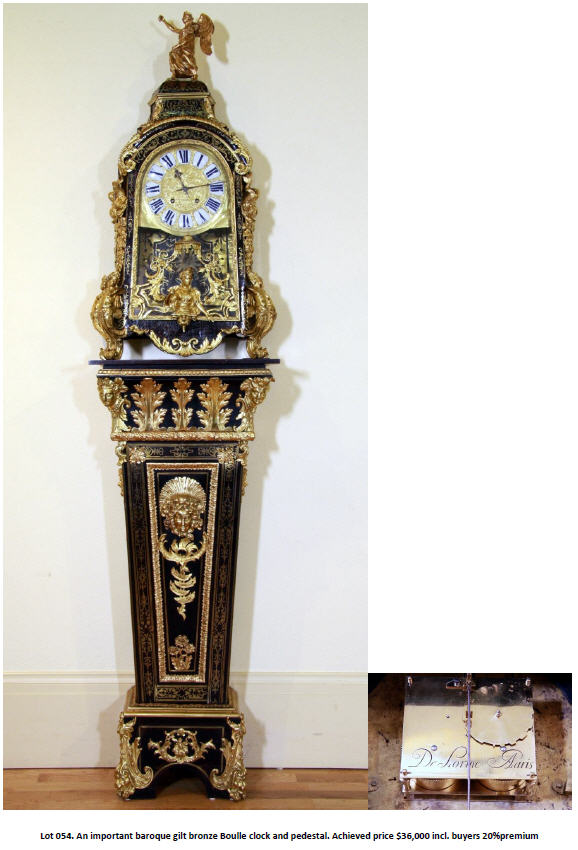 Highlights of the auction included a fine baroque gilt bronze Boulle bracket clock in a pagoda top. Described by Director Tony Philips as the best clock he has sold in 45 years in the auction industry, this timepiece topped the pre-sale estimate selling for an impressive $36,000. It was an exciting afternoon for clocks, with most selling for more than twice their estimate. A much admired beautiful Chinese coramandel screen was a hit, realising $14,400 under the hammer. An early panoramic photograph of Kalgoorlie's golden mile was fiercely contested and sold well above estimate.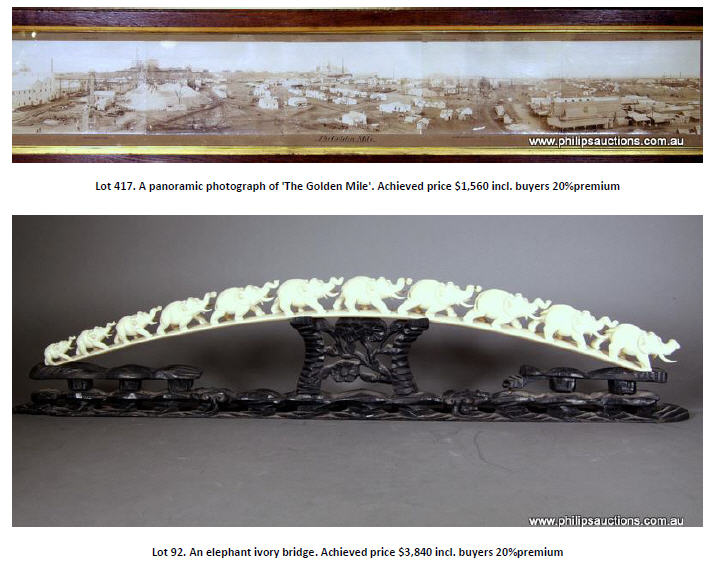 Also attracting spirited bidding and selling above estimate was an attractive ivory elephant bridge, and silver continued its strong theme for the afternoon with frenzied bidding for a Georgian lemon strainer achieving the surprising sum of $1,440.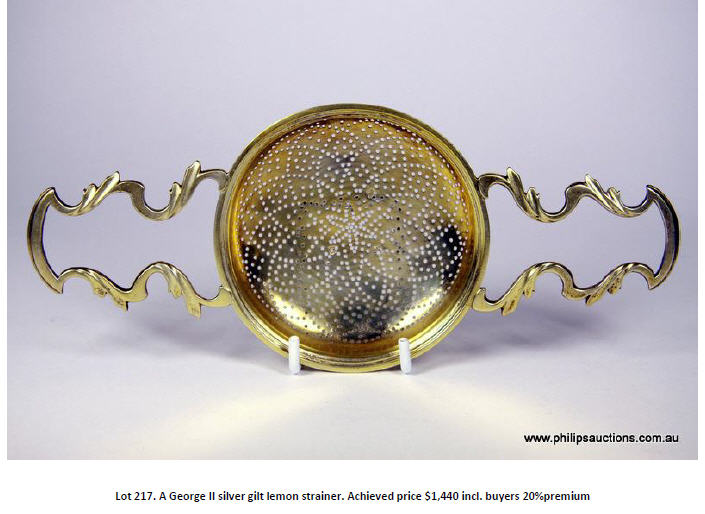 Torrential rain the following evening did not put a dampener on the busy Jewellery auction which saw over 250 items on offer. From high quality women's wristwatches to rubies and solitaire diamonds, a huge range was presented with great sales success. A gold Tag Heuer ladies wristwatch sold attractively at $6,000, having had a retail price when in production of over $25,000. In a decorative vein, a captivating diamond sunflower brooch proved popular and changed hands for $4,800.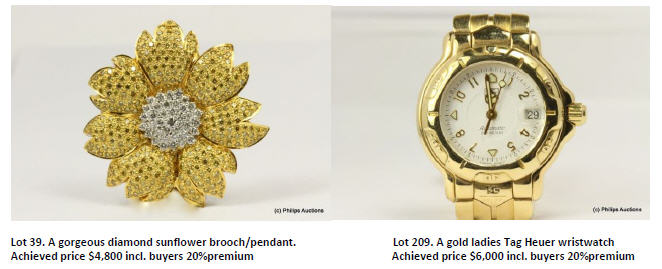 Satisfied buyers and sellers emerged from these latest sales events at Philips Auctions which continue to go from strength to strength in terms of audience numbers and sales results. The closing date for entries in the next round of auctions is the 19th of August. With only three remaining auctions for this year, now is certainly the time to consider presenting items of value to the buying public.
Forthcoming Auctions
Fine and Decorative Arts - Sunday 11th September 2016
Modern and Antique Jewellery - Monday 12th September 2016
Enquiries: +61 3 9509 6788 This email address is being protected from spambots. You need JavaScript enabled to view it.