Contemporary High Quality Jewellery
Our forthcoming September jewellery auction places many fine items on offer, extending from earrings, pendants and bracelets, to a very fine range of contemporary solitaire diamond rings. Of particular note is an extremely large and rare 14.75 carat golden sapphire presenting with an amazing intensity and saturation of colour. Secured with an 18 carat yellow gold bezel and topped with a certified cushion brilliant cut diamond, this item will be highly sought after.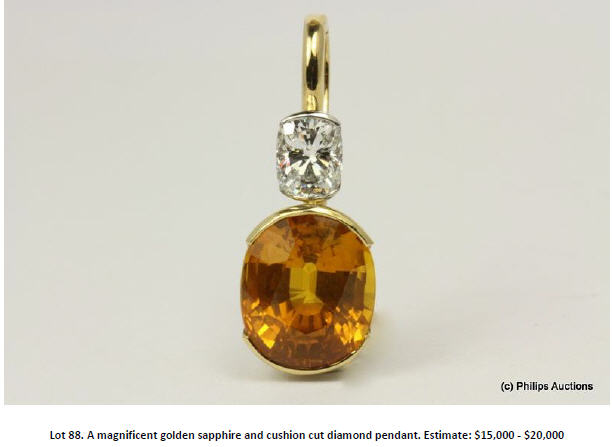 Solitaire rings are a feature for September, and with a wide range of styles available they provide a delightful feast of fine and elegant jewellery. Outstanding examples are a valuable Fairfax & Roberts ring crafted in 18ct white gold featuring an HRD certified brilliant cut diamond, and a fascinating ribbon collection diamond ring from Tiffany & Co.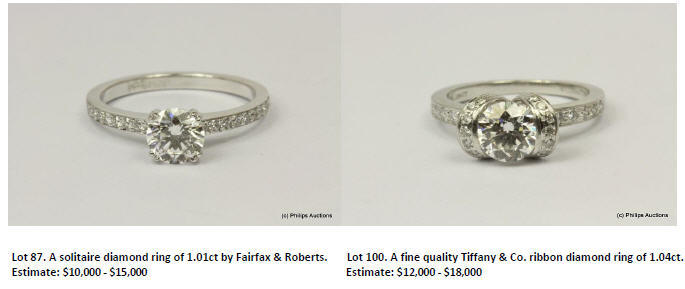 We have some amazing art deco rings each auction with styles to suit all tastes and budgets.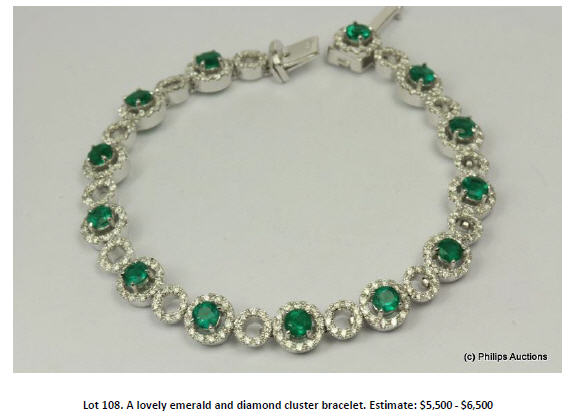 Bracelet lovers will not be disappointed with the exciting variety to be presented this month, and will certainly be interested in a stunning diamond cluster adorned with 13 Columbian emeralds totalling 3.12 ct. Set in 18ct white gold with alternating open links, this beautifully crafted bracelet is one of many that will delight jewellery buyers.
With over 300 sale lots to choose from, the September jewellery event is sure to have something of interest for all tastes. Doors are open from 3pm for registration, and the auction commences at 6pm.
Forthcoming Auctions
Fine and Decorative Arts - Sunday 11th September 2016
Modern and Antique Jewellery - Monday 12th September 2016
Enquiries: +61 3 9509 6788 This email address is being protected from spambots. You need JavaScript enabled to view it.
Save
Save