Furniture on a grand scale

Dating from circa 1870, with the maker's mark of A. Blain & Son, Liverpool, the grand Victorian bookcase on offer at the Philips' October auction is an item to treasure. Complete with four arched and glazed cupboards, this magnificent piece has a central secretaire, boasts many drawers and a superbly presented interior.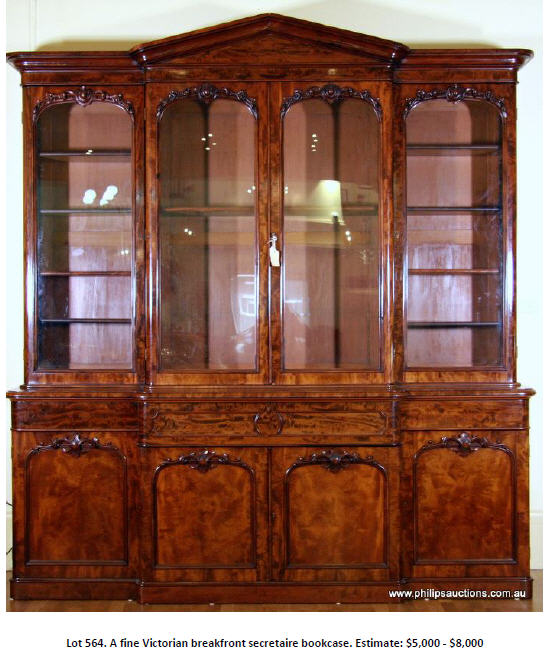 With a height of 280cm and width of 250cm, this is a truly extraordinary piece of monumental proportions. A shining example of fine craftsmanship on a grand scale.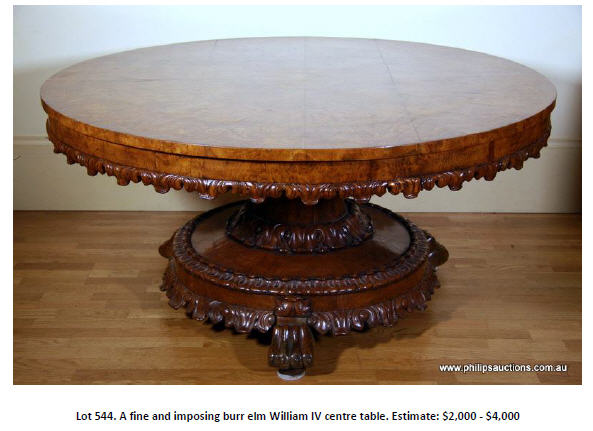 In a similar vein, a grand William IV table is destined to become the centrepiece of a grand living space with it's graceful and epic proportions. Fashioned from burr elm with a wonderful carved leaf border, this impressive piece has an extraordinary fine inlay, a generous circular base richly carved with lappet and acanthus, and four large lion's paw feet with squashed bun supports. It is antique furniture at its finest.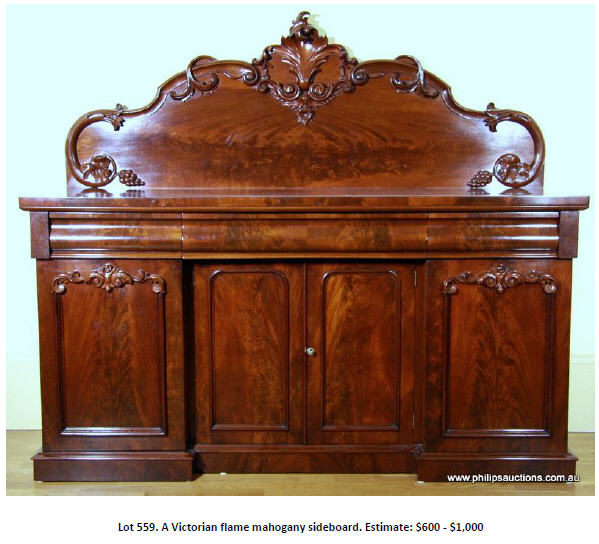 Adding to the allure of warm timber is a substantial Victorian flame mahogany sideboard. With three large drawers and four large panelled cupboards the storage and utility is excellent. But more important is the manner in which these items impart a feeling of solidity and permanence to their environment. Once the province of the very wealthy, today these fine additions to the home can be purchased at auction for very modest and affordable prices.
To be in the running to secure these major items, be sure to attend the Philips' October auction and join in the exciting atmosphere, and maybe become the successful purchaser of a family heirloom.
Forthcoming Auctions
Fine and Decorative Arts - Sunday 23rd October 2016
Modern and Antique Jewellery - Monday 24th October 2016
Enquiries: +61 3 9509 6788 This email address is being protected from spambots. You need JavaScript enabled to view it.
Save
Save