Set Sail for December
December launches with a fascinating selection of intricate ivory carvings. From the Meiji period comes an intricate vessel, the treasure boat TakaraBune under sail with gods of good fortune. Believed to dispense good luck for the new year, with the approach of 2017 this fascinating item makes for timely buying.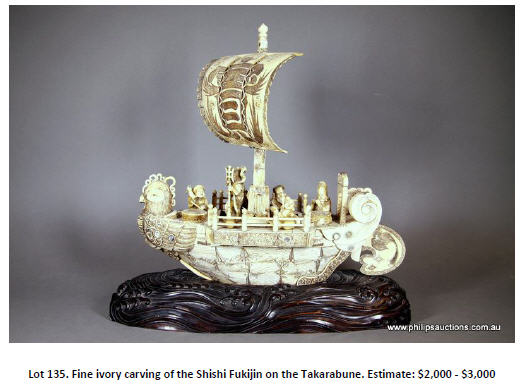 Further examples of this craft are represented in a finely detailed Chinese ivory pagoda vase and a beautiful pair of emperor and empress figurines, both amazing antique collectables.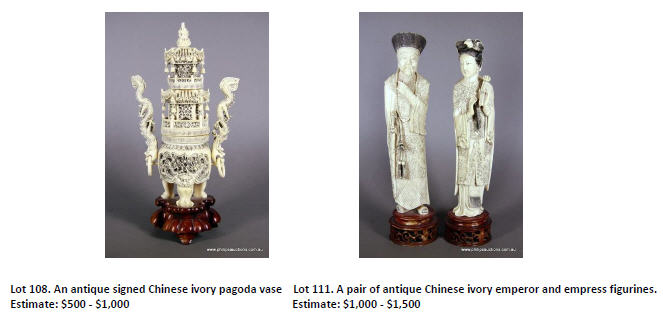 Triumphing over the attacks of Mara (Death and Evil): the Maravijaya, Buddha is captured in the moment he achieves the path to right living. On offer in December is a beautifully detailed gilt bronze depiction of Buddha in this classic pose, raised on a double lotus base and adorned with draped gilt clothing and belt. From the Bangkok or Ratanakosin Schools, this serene piece displays the ubiquitous ushnisha at the top of the head above curled hair and elongated ear lobes.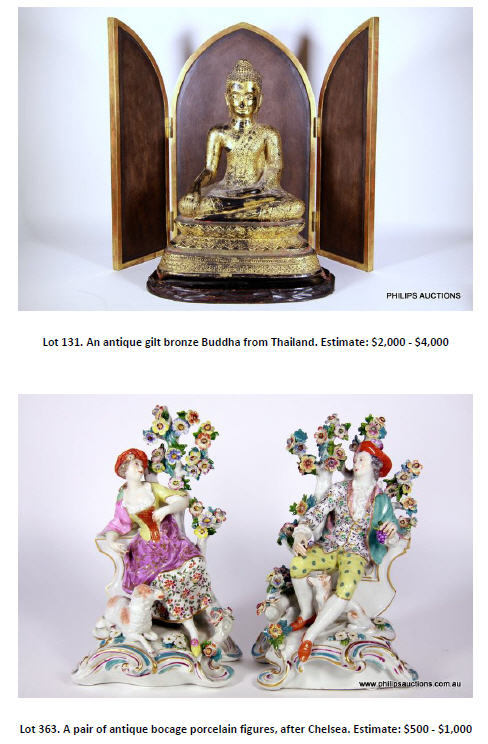 Two elegantly seated porcelain figures depicting a gallant and a shepherdess will attract interest due to their fine sculptural rendition and endearing floral and enamel coloured clothing. Set against an amazing floral bocage, this relaxed pair will be at ease in all settings.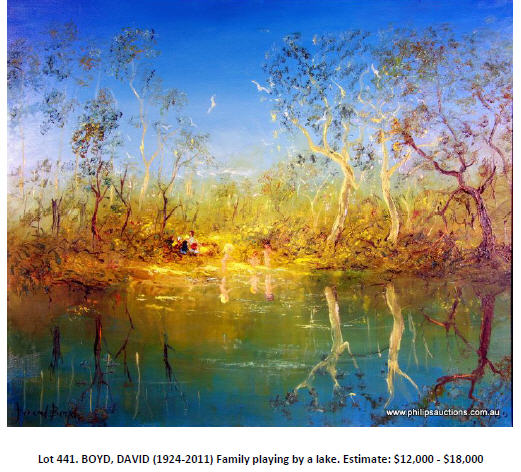 Vibrantly colourful and reflective, Family playing by a lake is a wonderful example of this famous artist's output. From the acclaimed Boyd dynasty of artists, David was one of Arthur Boyd's younger brothers and was considered to be ahead of his time in recognising and depicting the mistreatment of indigenous Australians. The work on offer is synonymous with his sought after style and is sure to attract significant attention at auction.
With the year drawing to a close, and the December auction being the final for 2016, it will be a significant event to wind up a great year celebrating fine and decorative arts. Doors open at 11.00am for registration with the auction commencing at 12.00pm.
Forthcoming Auctions
Fine and Decorative Arts - Sunday 4th December 2016
Modern and Antique Jewellery - Monday 5th December 2016
Enquiries: +61 3 9509 6788 This email address is being protected from spambots. You need JavaScript enabled to view it.