A great start to 2017
The first Auction for 2017 has begun the year with a flourish and an impressive 70% clearance rate. On an unseasonably chilly Sunday afternoon, a crowd of eager bidders kept warm at Philips in Glenferrie Road and participated in a lively auction event which resulted in great outcomes for buyers and sellers alike. Of note was the final instalment of the Patrick Street silver collection which sold like hot cakes with only three items remaining, and an amazing dining table which sold for $12,000.
On a smaller scale, a wonderful set of carved Chinese figurines sold well above estimate after strong telephone bidding.
The successful bidder of lot 300 was very pleased to acquire a large mahogany clock with a moon phase mechanism, decorative Osborne spandrel dial and prominent ribbed columns. What a joy to have in the home!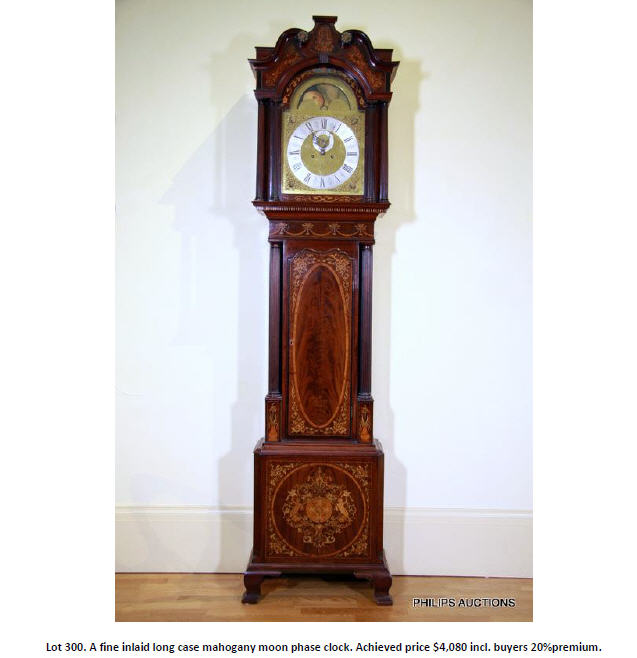 Works by the renowned French glass artist Emile Gallé (1846-1904) are highly sought after, and a beautiful and characteristic cameo vase bearing his signature performed strongly at auction and exceeded estimate. Beautifully decorated in aubergine and tan cameo colours, this piece represents the artist's oeuvre perfectly and will be a delight to own.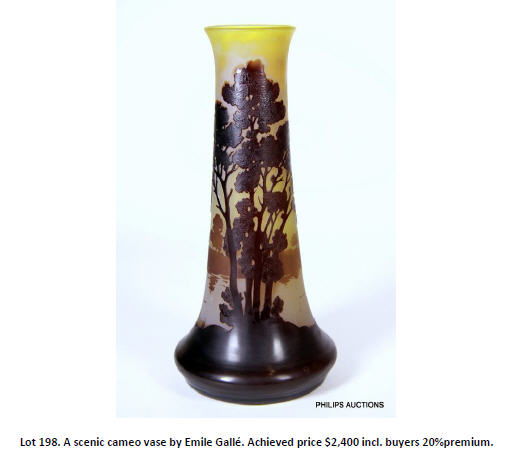 Known as the Divine Messenger in Greek mythology, the god Hermes cuts a striking figure with his helmet and winged feet. Regarded by some as a a god of nature, farmers, and shepherds, a garden setting is the likely home for this marvelous bronze representation that changed hands at this auction.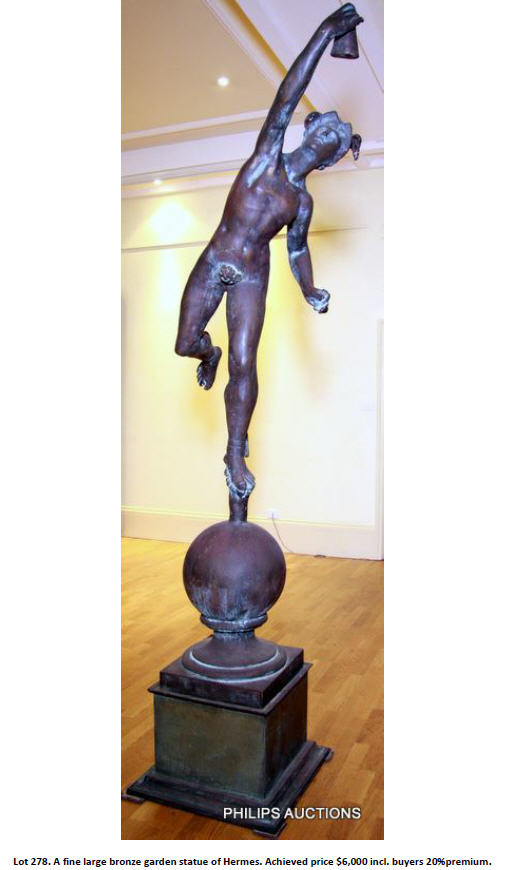 Jewellery put on a strong showing the following evening with many fine items changing hands. For what was described as a smaller auction there was an amazingly wide range of diverse delights from bracelets, diamond rings and brooches. A particular highlight of the event was a jade and diamond cluster dress ring featuring 16 fine cut diamonds totalling approximately 1.33ct.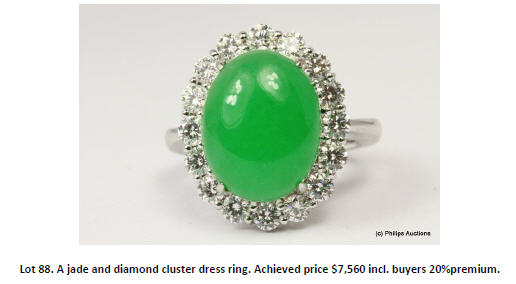 Next month's auction is presenting as an occasion definitely not to be missed by avid collectors. With a great collection of pottery, fantastic clocks, and exquisite French Antiques there will be something for everyone! Doors open at 11am and the auction commences at 12pm. See you there.
Forthcoming Auctions
Fine and Decorative Arts - Sunday 19th March 2017
Modern and Antique Jewellery - Monday 20th March 2017
Enquiries: +61 3 9509 6788 This email address is being protected from spambots. You need JavaScript enabled to view it.