Cool Jewellery
With summer heat still blazing down, now is the time to chill out and invest in some really cool gems. This month's Philips Jewellery auction has a wide and exciting range of desirable items, and there is definitely something for every taste and budget.
Nothing is cooler than Jade, and the offer of a sumptuous pair of jade and diamond set cluster stud earrings is too good to resist. With 18ct white gold cluster studs and a grain set surround of small fine quality brilliant cut diamonds, these fine examples are sure to attract great interest.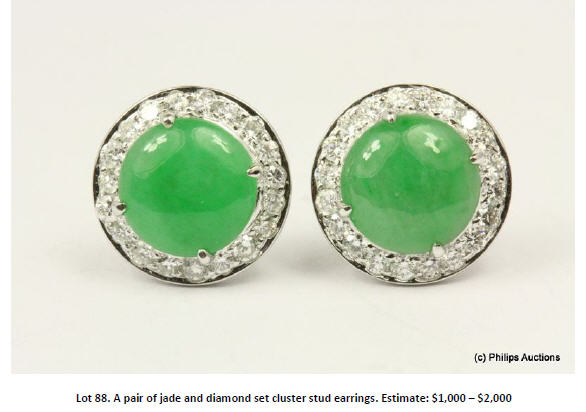 A remarkable tanzanite and diamond dress ring is also certain to attract a great deal of attention when it goes under the hammer on Monday. A brilliant blue stone weighing approximately 10.68ct is set in 18ct white gold with modern styling, and flanked to each side by a princess cut diamond of approximately 0.40ct, 0.80ct combined weight. Tanzanite was given its name by Jewellers Tiffany & Co after the country Tanzania, where it was discovered. View other great jewellery items.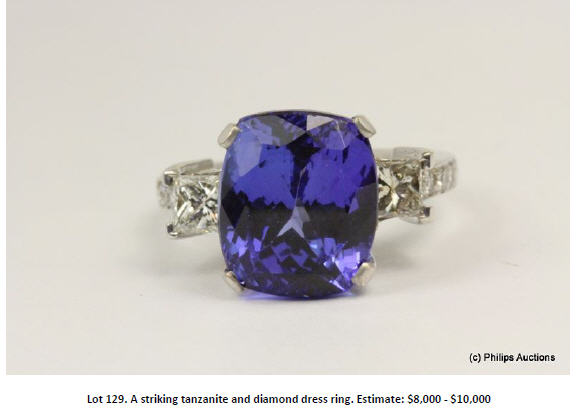 For those with an eye for a bargain, a Louis Vuitton tambour attraction pm heart wristwatch with a recommend retail price of $5,100 is on offer at a very attractive estimated sale price, and would make a perfect gift for a loved one. Stainless steel with a quartz movement, this excellent timepiece is a numbered member of the Heart Design Collection and has great visual appeal with its red metallic dial with single cut diamonds set to a heart pattern.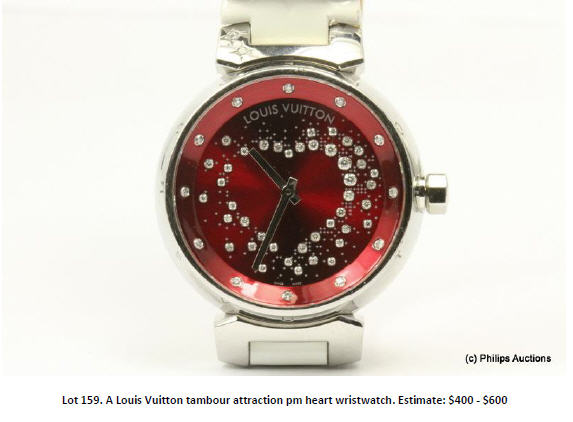 With over 260 lots of desirable modern and contemporary items of fine jewellery to be sold at the March Modern and Antique Jewellery auction there are many opportunities for great buying and great value. Doors open at 3pm for registration with the auction commencing at 6pm.
Forthcoming Auctions
Fine and Decorative Arts - Sunday 19th March 2017
Modern and Antique Jewellery - Monday 20th March 2017
Enquiries: +61 3 9509 6788 This email address is being protected from spambots. You need JavaScript enabled to view it.