Glass goes through the ceiling
With a great showing of over 200 eager bidders and a wealth of desirable lots, the May Decorative Arts Auction was a great success, delivering strong results for buyers and sellers alike. Glass was a great performer, with a wide range of Tango and Bohemian artefacts lighting up the room and providing a fantastic atmosphere. Of particular note was a stunning antique French crystal basket chandelier which sold for $3,600, and several Victorian glass epergnes that attracted great interest and competitive bidding.
In quite a different vein, an antique globe on an Art Nouveau base with measures, month and astrological markings proved very popular, selling well above estimate.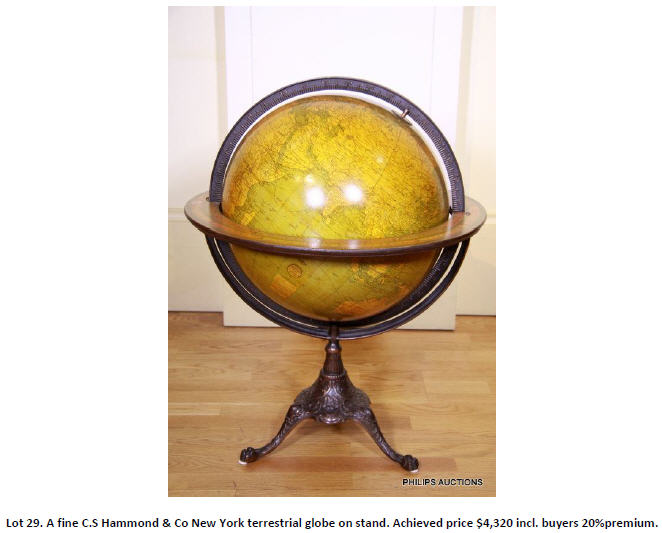 Also producing an outstanding result that was well in excess of expectation, a wonderful Louis XV style ormolu mantel clock demonstrated the interest such a sought after item can create. This impressively large timepiece features enamel number cartouches on the dial, rests upon a shaped base with decorative cabriole legs, and bears the maker's mark Raingo Frères.
From the renowned French Art Nouveau glassmakers Muller Frères, a scenic cameo vase performed very strongly and added to the lustre of the glassware on offer at the May auction. Decorated with a stylish country house set among pine trees in a mountain landscape, this representative example had no difficulty in changing hands at the desired price.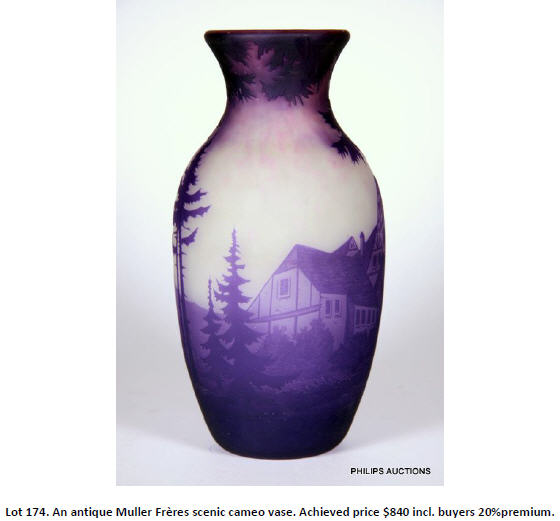 With a high clearance rate, the May Jewellery auction also performed well with many buyers sourcing fine items for Mother's Day gifts. Diamond jewellery sales were strong, along with an impressive strand of beautiful Tahitian pearls, a diamond set sunburst brooch/pendant that achieved $2,160, and a stunning solid crystal opal and diamond cluster ring set in 18ct yellow and white gold.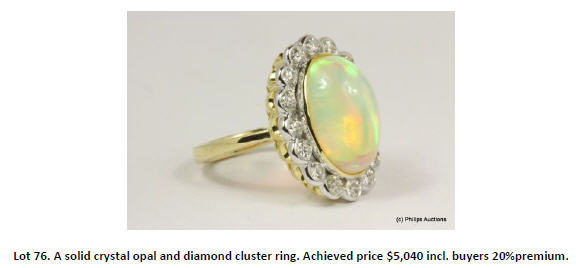 The next auction will be held in June and promises great opportunities for buyers and sellers. Doors open at 11am for registration with the auction commencing at 12pm.
Our July auction will feature a large and exclusive collection of 17th and 18th Century English porcelain. Representing the entirety of a world class collection of 300 magnificent pieces, all are in perfect condition and will be sold to the highest bidder. Please register to receive a free colour catalogue for this very important collection, and find further details coming on our website.
Forthcoming Auctions
Fine and Decorative Arts - Sunday 18th June 2017
Modern and Antique Jewellery - Monday 19th June 2017
Enquiries: +61 3 9509 6788 This email address is being protected from spambots. You need JavaScript enabled to view it.