Jewellery in June
With over 290 lots of quality modern and antique jewellery to be sold at the Philips June auction there are many opportunities for great buying from an impressive range of diverse items. This month features a great variety of wonderful rings, many decorative brooches and pendants, and a comprehensive offering of fine watches. For simplicity and elegance, a 1960's 18ct yellow gold Swiss ladies watch from Clay Montier cannot be overlooked.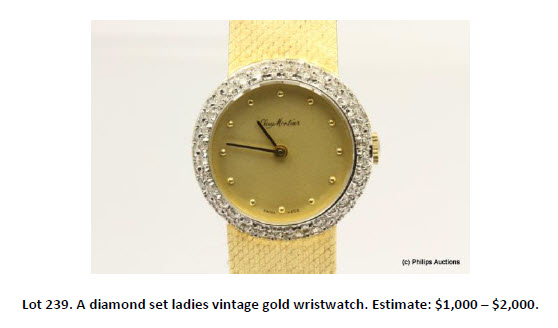 Rings are represented in great variety this month and examples are available at many price points. Of note is a cushion shaped ruby and diamond cluster ring in 18ct white gold, a lovely diamond halo cluster ring in platinum, and a stunning solitaire diamond ring of 2.82ct.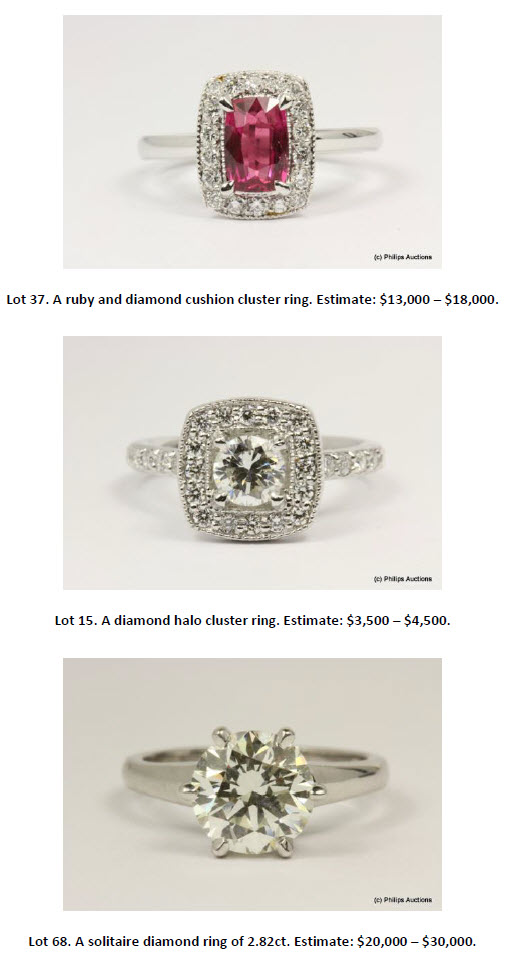 With 14ct white gold and a Deco styled ball clasp, a splendid 45cm strand of Tahitian pearls will make for great buying and provide great style. The lustrous pearls are sized from 12mm – 14mm and imbued with distinctive faint green and copper overtones.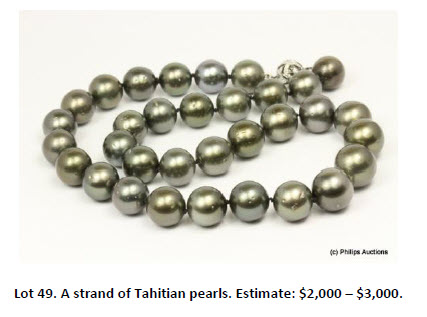 Displaying the style of the 1960's coupled with a timeless elegance, an 18ct white gold bracelet would make a delightful addition to any collection, or a perfect gift. With a brushed and polished finish and a staggered stepped pattern, this piece is furnished with double catches and a slide clasp.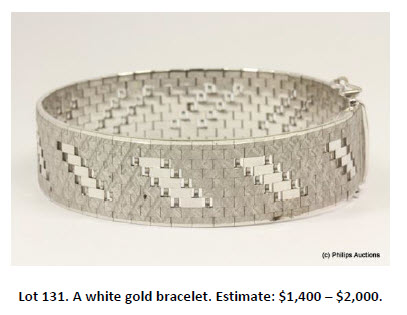 With a wonderful range of fine items at unbeatable prices, the June Modern and Antique Jewellery auction presents many possibilities for great collecting and best value. Doors open at 3pm for registration with the auction commencing at 6pm.
Viewing Times
Wednesday 14th June 9 am - 7 pm
Thursday 15th June 9 am - 5 pm
Friday 16th June 9 am - 5 pm
Saturday 17th June 12 noon - 5 pm
Monday 19th June 3 pm - 5.30 pm
Forthcoming Auctions
Fine and Decorative Arts - Sunday 18th June 2017
Modern and Antique Jewellery - Monday 19th June 2017
Enquiries: +61 3 9509 6788 This email address is being protected from spambots. You need JavaScript enabled to view it.