Fabulous Fabergé
With a great range of silver, 60 lots of Georgian glass, a run of Persian rugs and fantastic furniture items, the Philips September auction could not be better. However, with the offering of a stunning Fabergé Nephrite Dish this event is set to be even bigger with huge interest in this rare and desirable piece.
From the collection of John Traina, and featured in the Géza von Habsburg publication Fabergé in America, this impressive vibrant green circular tray is dated pre 1896 and bears the mark of renowned Fabergé workmaster Michael Perchin. Director Tony Philips says, "You don't often get works of this quality. It's a very collectable item, and it's a one-off!"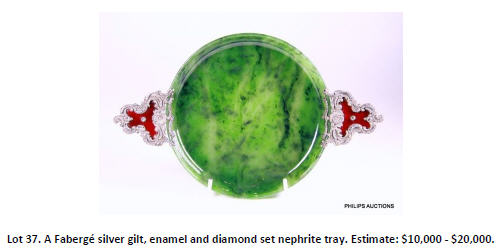 With the weight of the world on his shoulders, Atlas strikes an impressive pose supporting an alabaster globe overlayed with a bronze map of the world. Titled Atlas, die Weltkugel tragend, this iconic work by Bruno Zach was created circa 1920-30.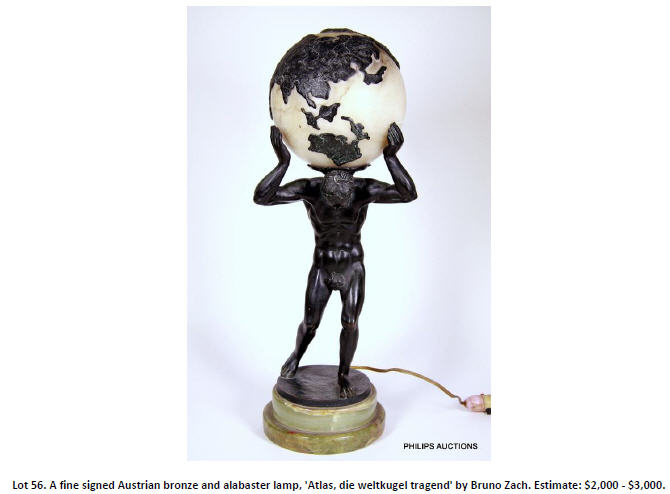 From the same collection that delivered the greatly successful Eugen Von Guérard masterpiece View of the granite rocks at Cape Woolamai that was a feature of the July auction, comes a wonderful collection of Georgian glasses to be offered in 60 individual lots.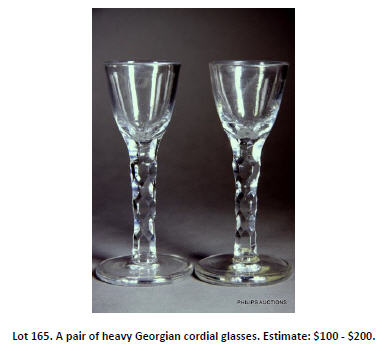 Fully representative of the Dutch school, the captivating oil painting Sea scene from rocky shoreline by Hermanus Koekkoek Jnr in the striking original timber gilt frame will make for great buying and a valuable addition to representative art collections.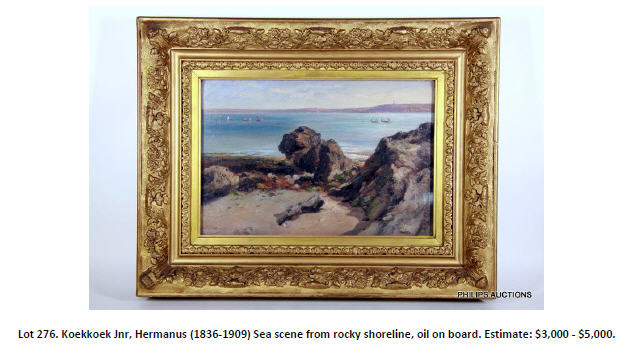 An estate offering of twelve Persian rugs to be auctioned individually presents a great opportunity to acquire some very fine examples of a popular category including Heriz, Turkmen and Kazak styles.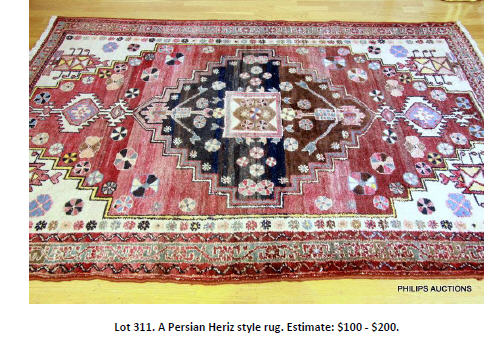 The following evenings' Jewellery auction is set to dazzle with nearly 80 lots to be presented from a bankrupt estate that includes modern jewellery, handbags and shoes. Two further estates will feature with 80 unreserved lots of gold coins including a one ounce nugget coin, and 50 lots of diverse items including fantastic emerald jewellery.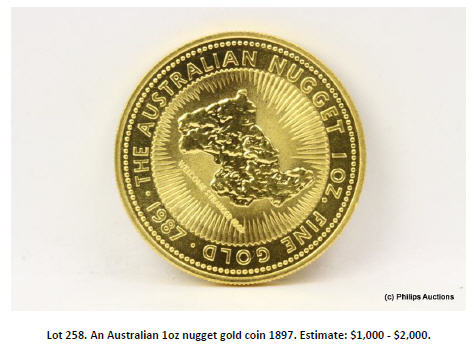 A wide range of rings, brooches and pendants will be offered with superb examples in opal, emerald and jade.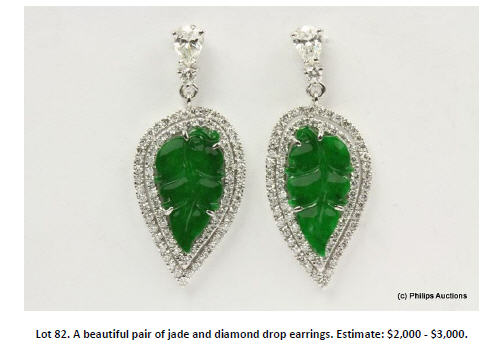 The Philips September auction will be a great event and presents the opportunity to secure wonderful items of decorative arts at the best prices. Doors open at 11am for registration with the auction commencing at 12pm.
The following auction in October is also creating considerable interest with a focus on early Worcester porcelain, presenting nearly 200 wonderful blue and white examples of this sought after category.
Forthcoming Auctions
Fine and Decorative Arts - Sunday 10th September 2017
Modern and Antique Jewellery - Monday 11th September 2017
Viewing Times
Wednesday 6th September 9 am - 7 pm
Thursday 7th September 9 am - 5 pm
Friday 8th September 9 am - 5 pm
Saturday 9th September 12 noon - 5 pm
Jewellery - Monday 11th September 3 pm - 5.30 pm
Enquiries: +61 3 9509 6788 This email address is being protected from spambots. You need JavaScript enabled to view it.