Spirited bidding delivers strong sales results at May Auction
Despite heavy rain and winds, the Fine and Decorative Arts Auction on Sunday May 1st 2016 delivered a full house of keen purchasers. A record number of quality items were offered with a substantial clearance rate of 90 plus percent providing a pleasing outcome for both buyers and sellers.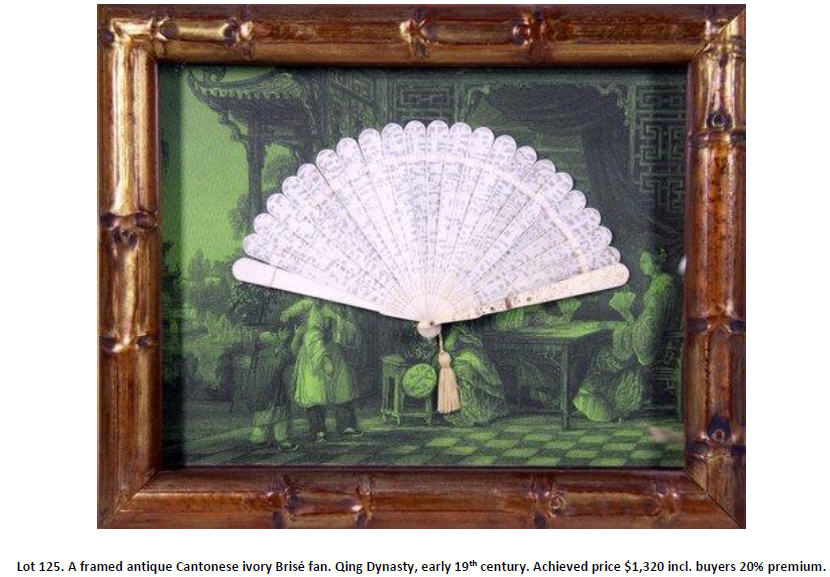 Interest in this auction was so great that many items changed hands well above the estimate, reflecting a strong market for collectables, and in particular a large representation of Georgian Furniture. The collection of Deputy Chief Magistrate Patrick Street comprising many items of fine silverware is being offered in eight instalments, the first at this auction performing highly, producing sales of many gift worthy items.
The estate of John Moncrief Bale drew attention to a wide variety of prints, paperweights, militaria and furniture items. Stuart Devlin's quirky award commission Polly Parrot provided the occasion with a novel touch, while the framed antique Cantonese ivory Brisé fan from the Qing Dynasty brought a theatrical flourish.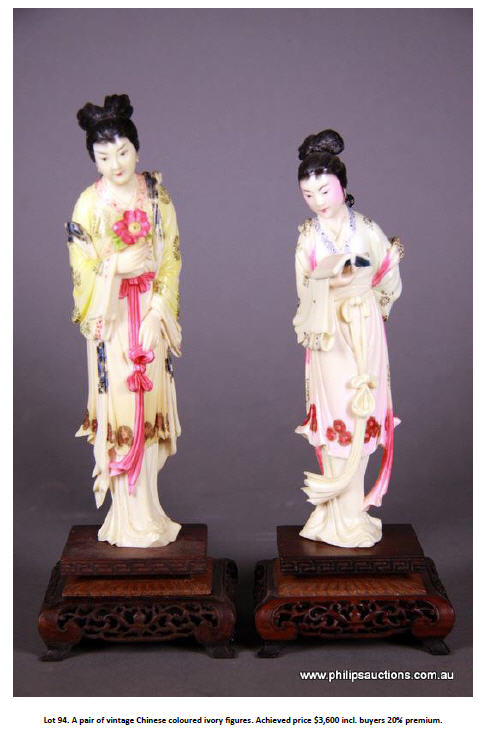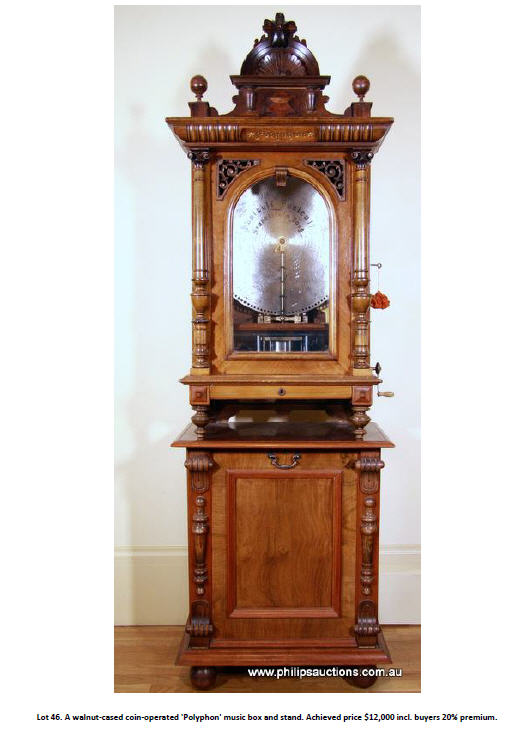 Highlights included a fascinating coin operated Polyphon music player manufactured by Nicole Freres, Leipzig, which with an estimated range of $3,000 – $6,000, achieved a remarkable $12,000 sale following its demonstrated rendition of the lovely Ave Maria.
Striking Georgian neoclassical silver candlesticks attracted great interest with their distinctive tapering square section columns on substantial square bases, and changed hands for an impressive $2,000. Again, substantially over estimate.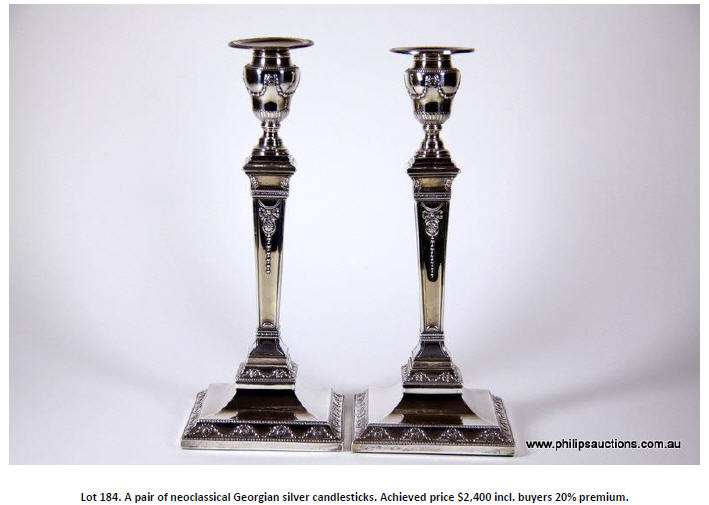 Interest in paintings and prints was also strong at the May auction with nearly eighty items submitted. A high clearance rate saw the work Clytie by Italian engraver Francesco Bartolozzi realise $1,200, and the delightful depiction Leonora, Baroness St Davids as a child by 19th Century German School artist C Pockels achieved $4,080.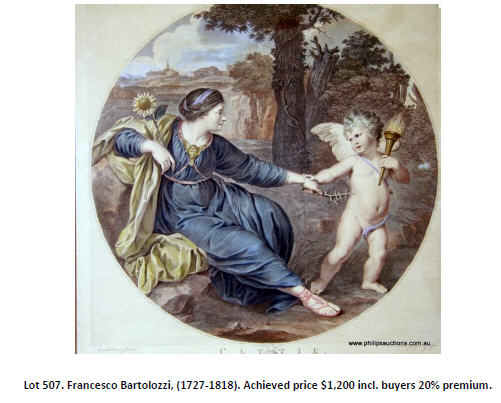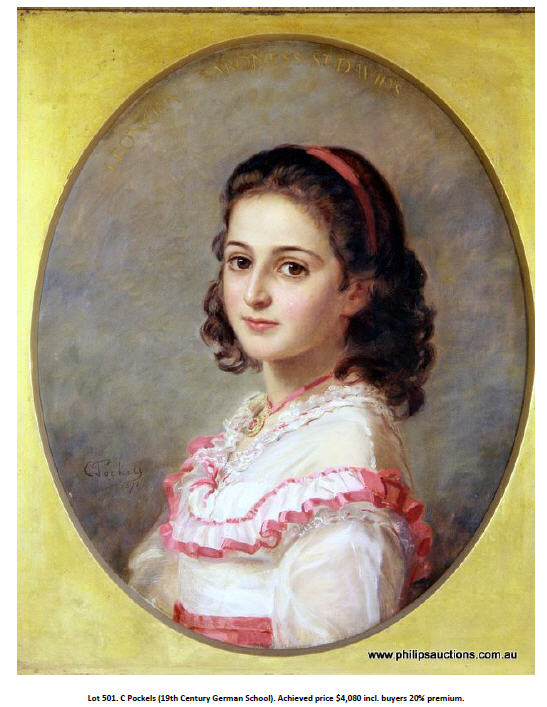 At the jewellery auction held the following day 104 bidders were in attendance. Director, Tony Philips remarked that it was a good sale yielding strong results. An impressive emerald and diamond set line bracelet, and a large oval Burmese ruby and diamond ring were among the many highlights.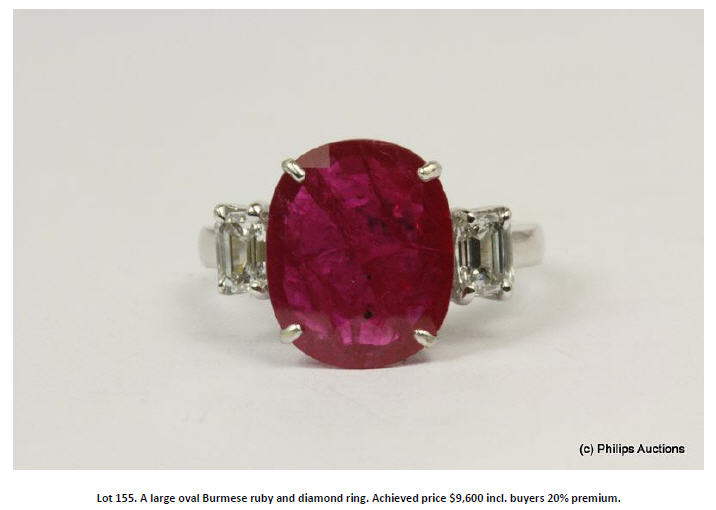 Forthcoming Auctions
Fine and Decorative Arts - Sunday 19th June 2016
Modern and Antique Jewellery - Monday 20th June 2016
Enquiries: +61 3 9509 6788 This email address is being protected from spambots. You need JavaScript enabled to view it. www.philipsauctions.com.au