The Hug Estate – A grand collection of fine objects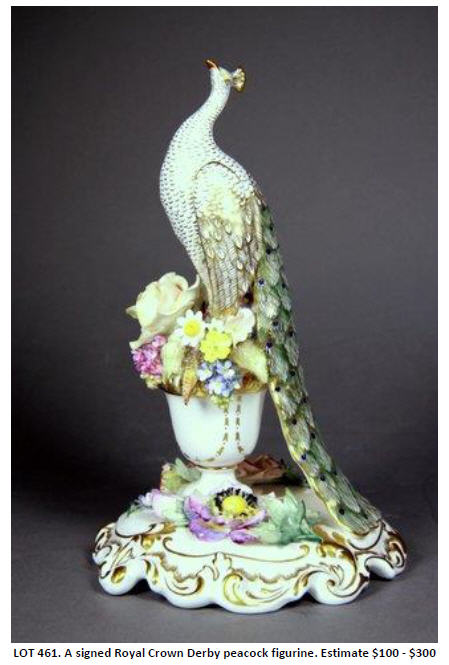 Rosemary Eleanor Hug was a refined and extremely well presented woman who had a keen eye for beautiful objects. The Hug collection features a diverse range of eminent collectables ranging from exquisite decorative arts to substantial items of grand furniture.
Created largely from an intriguing tale of loss and stoicism, the collection had its beginnings in the sad story of Rosemary's loss of husband and son within the space of a year, leading to her desire to surround herself with the consoling precious possessions she filled her home with.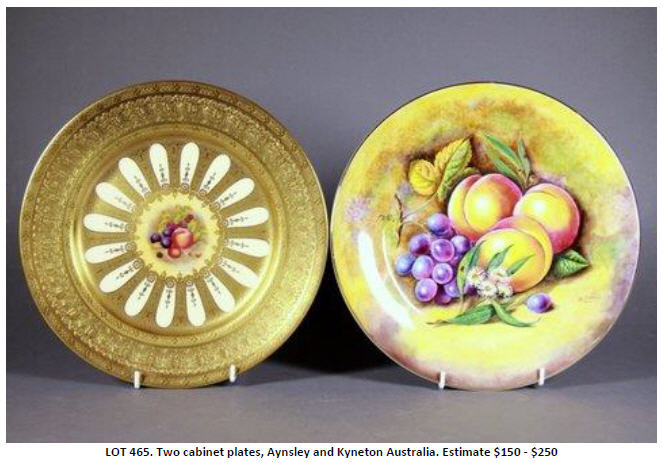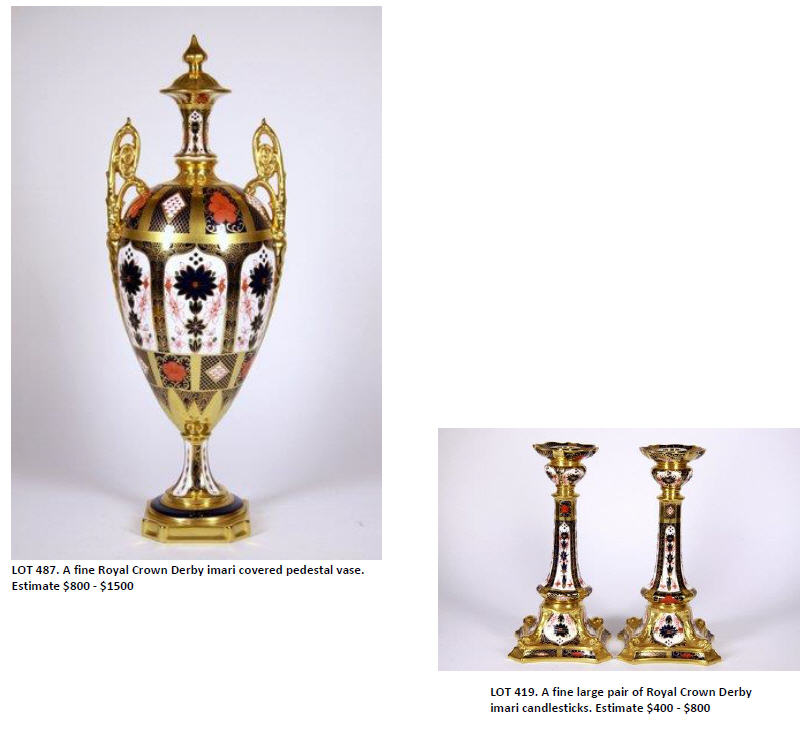 Rosemary Hug involved herself closely in her local community in Gippsland, maintained an 8,000 acre Hereford Stud Cattle Farm, and was active in the Country Women's Association, entering politics and becoming Mayor of Rosedale Council. With her husband Ernest, they established the farming property, and began an enterprising sawmilling business. Her only son Ernie was a highly skilled footballer, playing 60 matches for Collingwood and 11 matches with South Melbourne.
The offering of the Hug Collection represents a valuable opportunity to secure objects that have been acquired over a long period of time with a refined aesthetic principal. To be presented in an initial 70 lots, the auction will feature fine Royal Crown Derby Porcelain, Waterford Crystal, antique clocks and figurines. Director, Tony Philips says highlights of the collection and forthcoming auction are the glorious porcelain wares, and an impressive and valuable Spode dinner service for sixteen people.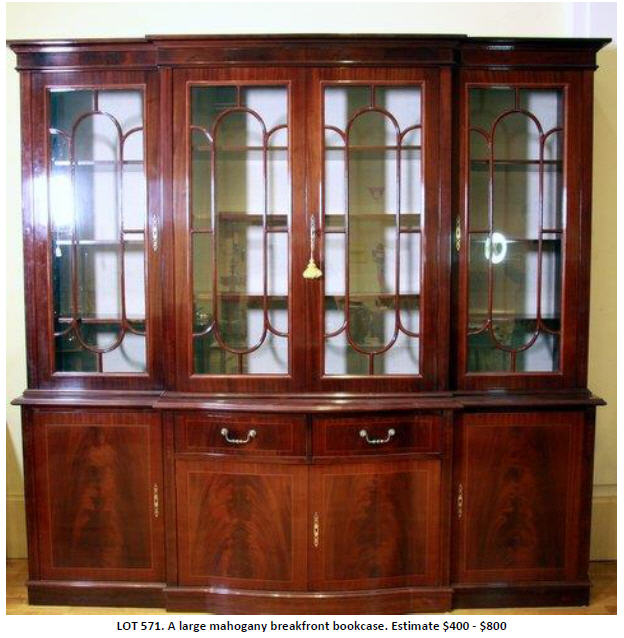 Forthcoming Auctions
Fine and Decorative Arts - Sunday 19th June 2016
Modern and Antique Jewellery - Monday 20th June 2016
Enquiries: +61 3 9509 6788 This email address is being protected from spambots. You need JavaScript enabled to view it. www.philipsauctions.com.au