Jewellery Fanfare
As the auction year draws to a close, the October Jewellery event represents an opportunity to secure some wonderful items before the summer break. Brooches are shining examples of the Jewellers' craft this month, with a standout gold brooch of a young pan taking centre stage.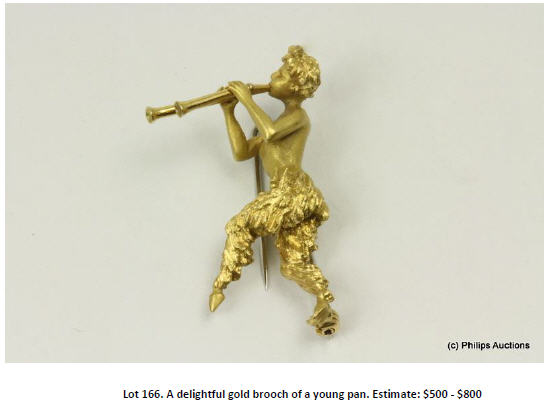 This detailed Italian representation in the Art Nouveau style features satin finished gold depicting a nymph with outstretched arms, a double pipe and finely formed hoofed legs.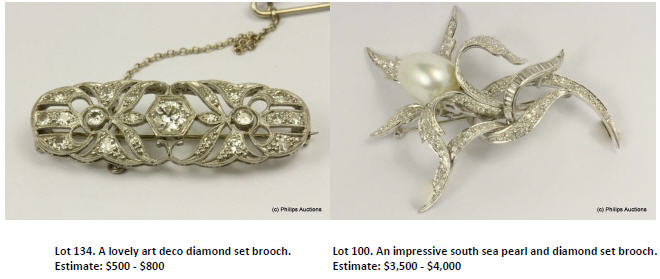 With quality brooches becoming harder to obtain, great interest will be shown in two exceptional diamond offerings this month. A sophisticated art deco platinum brooch with a single old cut diamond flanked by two bezel set diamonds is a fantastic example of this fashionable form, and will delight aficionados of the period. Highlighting this jewellery auction presentation is a valuable pearl and diamond set brooch created in a large floral spray style, featuring a single oval South Sea pearl leading to a beautiful diamond set stem.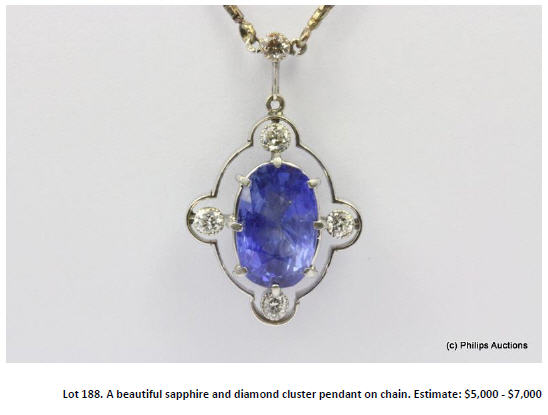 Originally presented as a mark of gratitude and respect to a long time and valued employee, the sapphire and diamond cluster pendant to be offered is imbued with highly appreciable and special qualities. Presenting as a large oval cluster with four single old cut diamonds, this piece is stunningly set with an oval Ceylonese sapphire of intense cornflower blue weighing approximately 8.25ct.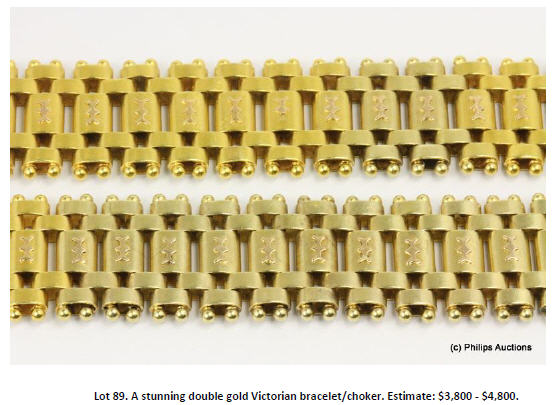 A double gold Victorian bracelet/choker will be attracting great attention with it's versatility and substantial value. Designed to be worn as either two individual wide bracelets or connected to form a single choker style piece, this impressive item is fashioned from 18ct yellow gold presented as a central panel of rolled links, and shows strong design in contemporary terms.
This month's Jewellery event has been structured to present items covering a wide range of styles and prices. Doors open at 3.00pm for registration, with the auction commencing at 6.00pm.
Forthcoming Auctions
Fine and Decorative Arts - Sunday 23rd October 2016
Modern and Antique Jewellery - Monday 24th October 2016

Enquiries: +61 3 9509 6788 This email address is being protected from spambots. You need JavaScript enabled to view it.
Save