Latest News
Prized Parrot for Purchase
Perched on the top of a finely crafted solid silver shaft, gold plated Polly strikes a rewarding pose.
Created by renowned Australian silversmith Stuart Devlin as a prestigious bird show award, the Polly Parrot Challenge Trophy depicts a small finely detailed gilt parrot placed on an intriguing moveable mount.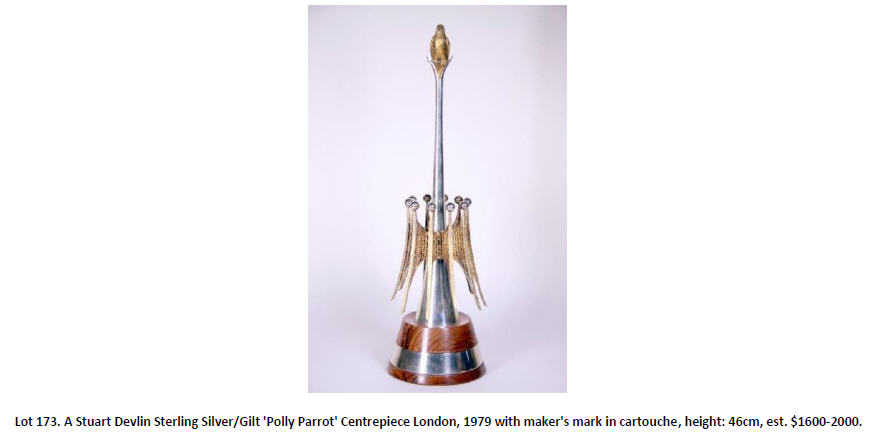 Constructed on a silver banded walnut base, the trophy is a rich piece which succeeds in combining four diverse elements in one unified whole. The silver trumpet like central shaft provides poise and balance to this uniquely proportioned object, with ten freeform wings forming a filigreed motif with ball finials, above which the quirkily undersized parrot sits in splendid isolation.