Latest News
Spirited bidding delivers strong sales results at May Auction
Despite heavy rain and winds, the Fine and Decorative Arts Auction on Sunday May 1st 2016 delivered a full house of keen purchasers. A record number of quality items were offered with a substantial clearance rate of 90 plus percent providing a pleasing outcome for both buyers and sellers.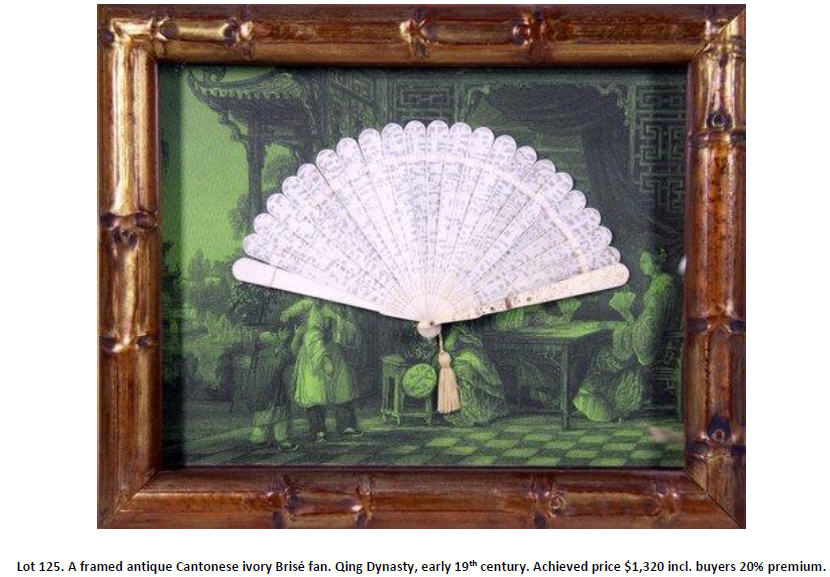 Interest in this auction was so great that many items changed hands well above the estimate, reflecting a strong market for collectables, and in particular a large representation of Georgian Furniture. The collection of Deputy Chief Magistrate Patrick Street comprising many items of fine silverware is being offered in eight instalments, the first at this auction performing highly, producing sales of many gift worthy items.
Prized Parrot for Purchase
Perched on the top of a finely crafted solid silver shaft, gold plated Polly strikes a rewarding pose.
Created by renowned Australian silversmith Stuart Devlin as a prestigious bird show award, the Polly Parrot Challenge Trophy depicts a small finely detailed gilt parrot placed on an intriguing moveable mount.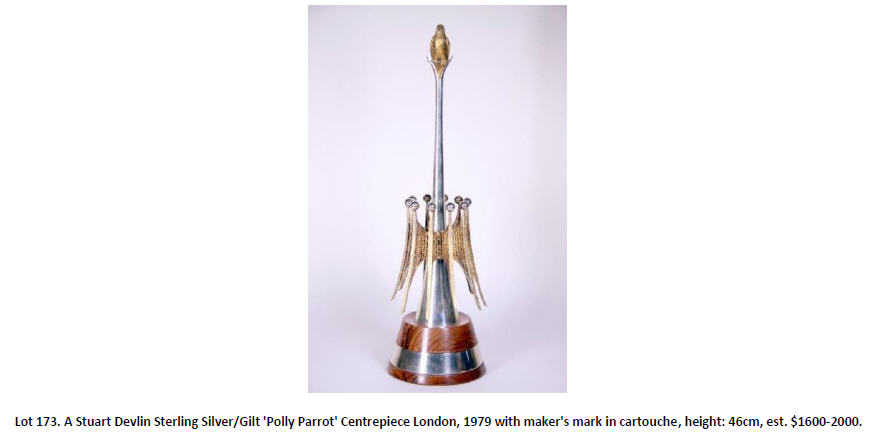 Constructed on a silver banded walnut base, the trophy is a rich piece which succeeds in combining four diverse elements in one unified whole. The silver trumpet like central shaft provides poise and balance to this uniquely proportioned object, with ten freeform wings forming a filigreed motif with ball finials, above which the quirkily undersized parrot sits in splendid isolation.